Producing 4 types materials at the same time capacity reach 250000CPH
Features
1. Producing with Producing 4 types materials at the same time with high capacity, available for 5M, 50M or any
length of Flexible strip and Roll to roll.
2. Dual arm four modul, 17 nozzles for each mounting part, part A or part B can be mounted separately or
synchronously.
3. Calibration automatically, high precision, available for RGB.
4. Exclusive patent technology: Group to pick and group to mount.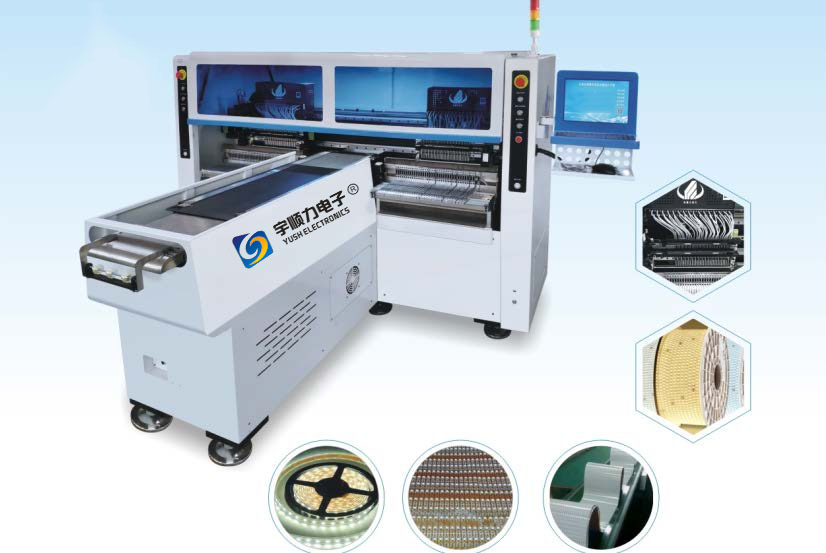 Technical parameter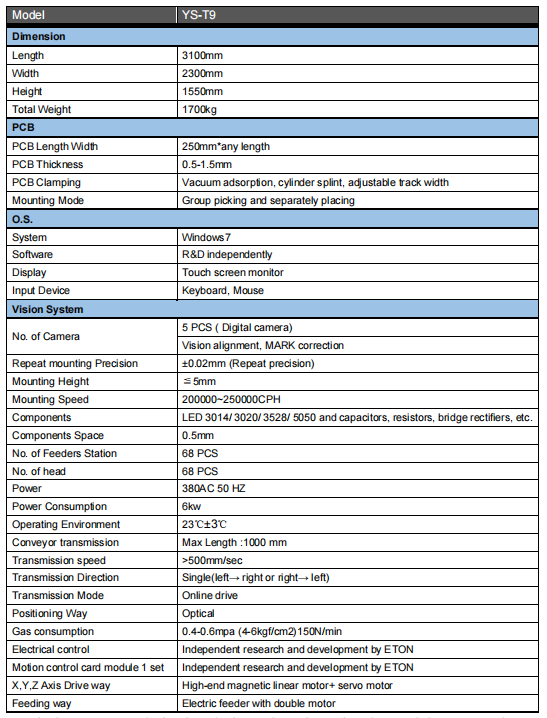 Note: The above mounting speed is the value under the optical state, the actual speed varies with the mounting product.