Lithium battery winder dust collector YSL-150
Lithium battery winder dust collector is a cabinet type dust collector, also called winder dust collector. Some customers of winder dust collector also call it lithium battery filter cartridge dust collector.
Applicable working conditions
Winding machine dust removal, lithium battery industry dust removal, grinding and polishing workshop dust removal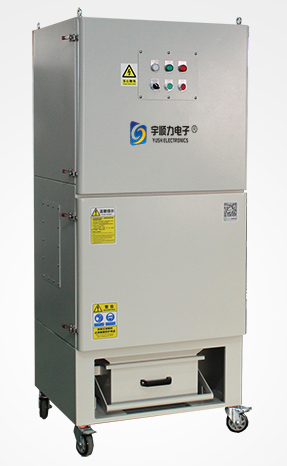 feature of product
1. Modular design of dust collector for lithium battery winding machine, the top is the motor and control system, and the bottom is the garbage filtering and collection system. Modular design machine with low noise.
2. The machine is equipped with an industrial dust removal fan, which has the advantages of large air volume, low noise and stable performance;
3. The machine is equipped with a remote control port as standard, and the local/remote control switch can be replaced at will according to the needs;
4. The inside of the dust collector of the lithium battery winding machine adopts multiple dust-proof designs. After the dust is inhaled, a cyclone airflow is formed, which speeds up the dust-removing speed, reduces the dust, and reduces the burden on the filter;
5. The power, air volume, suction port, and pipe diameter of the small industrial dust removal equipment can be customized according to the needs of customers. Customers can choose the position of the suction port and install the suction port on both sides of the movable suction arm according to the on-site working conditions. The suction port can be selected according to the on-site working conditions Location and installation of movable suction arm, the machine can be equipped with an explosion relief valve at the idle suction port;
6. The machine has phase, phase sequence and overload protection functions;
7. Built-in automatic pulse cleaning system, which can set the pulse cleaning time interval according to different working conditions, can automatically clean the dust attached to the cartridge filter, reduce the frequency of filter replacement, and maintain normal suction;
8. The dust collector of the lithium battery winding machine is equipped with 2 barrel-type PTFE-coated HEPA cartridge filters, with a filtration area of 16 square meters and a filterable dust diameter of 0.3 μm. The rotary card installation method of the filter does not require tools;
9. The oil-water separator of small industrial dust removal equipment can filter the impurities in the compressed air and protect the pulse system.
10. External separate 30L capacity dust collector is convenient for timely cleaning or dumping of inhaled materials;
11. The machine is double-sealed and leak-proof ash design, with good sealing performance;
12. Lithium battery winding machine dust collector AJS series dust collector adopts 2.0 thick sheet metal, and has undergone a series of treatments such as laser cutting, bending, welding, grinding and polishing, spraying, high temperature baking paint, etc. The product does not peel off paint or rust; The work surface is smooth, easy to clean and impact resistant.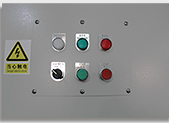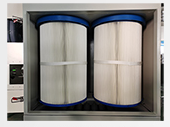 Electronic control system 16 square meter cartridge filter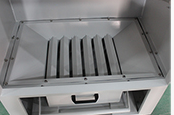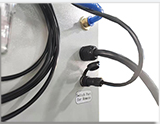 Dust suppression louver Remote control wiring interface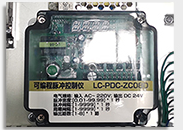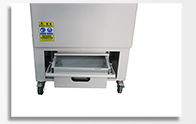 Programmable Pulse Controller External separate dust bucket
Technical Specifications
Unit
YSL-150
YSL-220
Voltage
V
380
380
Capacity
L
30
30
Power
KW
1.5
2.2
Air Flow
M3/H
1200
1800
Noise
Db
69
69
Vacuum Suction
Kpa
-1.3~-2.4
-1.3~-2.4
Filter Area
m2
16
16
Filtering Accuracy
Um
0.3
0.3
Qty of HEPA
个
2
2
Cleaning mode
Pulse backflush
Cable length
M
8
8
Size(L*W*H)
CM
87*73*185