Cabinet vacuum cleaner for automation equipment
Applicable working conditions
Robot welding, automation equipment, automatic assembly line, PCB, precision laser engraving, precision laser cutting and other supporting vacuuming.
Feature of product
1. Linkage interface design, which can be linked with supporting equipment.
2. It can work continuously for 24 hours.
3. The product has phase sequence and thermal overload protection functions.
4. Schneider brand electrical appliances, with the characteristics of safety and stability.
5. Equipped with 2 PTFE-coated high-efficiency filters as standard, with a filtration area of 2.16m² and a filtration accuracy of 0.3μm.
6. Pulse cleaning, automatic pulse cleaning filter time can be set according to requirements.
7. The pull-out large-capacity dust-collecting drawer is convenient for dumping garbage.
8. The machine body is made of 2.0 thick sheet metal, and after spraying and high temperature baking, the paint will not fall off and rust.
9. With brake universal wheel, it is convenient for the machine to move.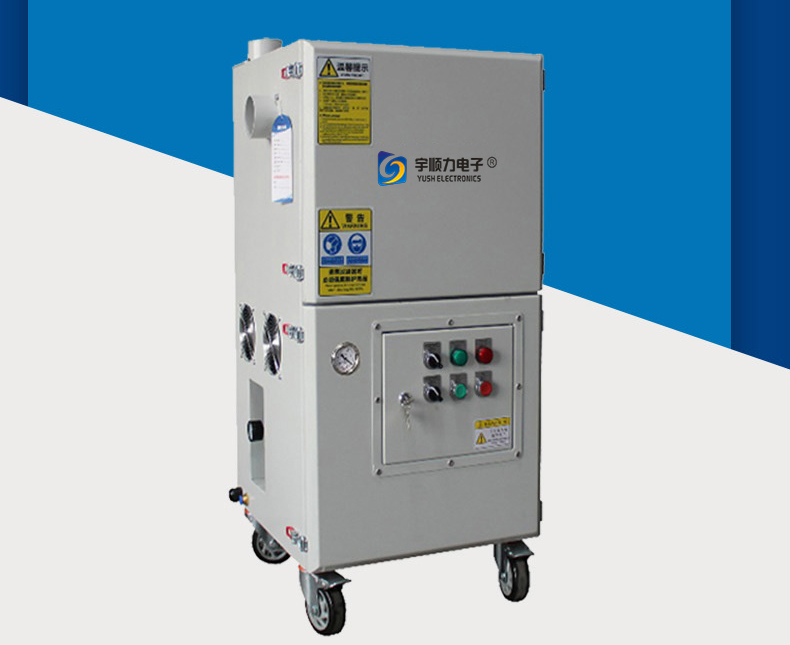 Product parameters
Unit
YSL-200P
YSL-300P
power
Kw
2.2
3
Voltage
V-Hz
380-50/60
380-50/60
capacity
L
15
15
total filter area
c㎡
21600
21600
Filtration accuracy
μm
0.3
0.3
number of filters
PC
2
2
air flow volume
m³/h
320
320
vacuum suction
mbar
190
260
noise
dB
66
67
Suction diameter
mm
40/50
40/50
Power cord length
m
7
7
Net size (L*W*H)
mm
530*500*1030
530*500*1030
Filter cleaning method
-
Pulse cleaning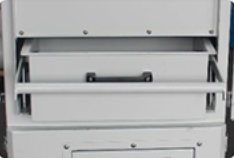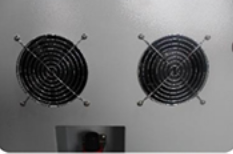 sobbing dust drawer cooling fan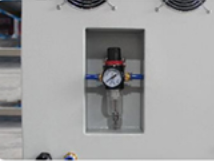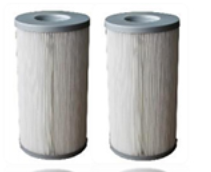 Water separator 2 filters area 2.16㎡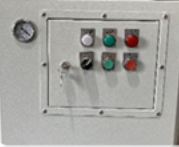 Schneider Electric Control panel/negative pressure gauge
1. Remote control terminal
Step 1 Insert the remote control terminal plug into the remote control terminal socket

2. Power indicator panel
The second step is to turn on the power switch and the local/remote switch

3. Remote control switch
Step 3 After the installation of the remote control switch is completed, turn on the switch, that is, the switch signal contacts, and the machine can be turned on remotely.