Analysis and introduction of fully automatic YS-4500 Splitter Machine
High speed plate distributor YS-4500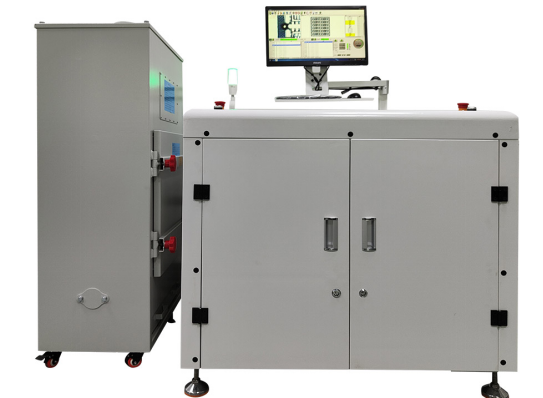 With the continuous development of the electronic industry, the production requirements of the substrate, an important component of electronic products, are increasingly Lei higher, to high precision. High density. High performance. Small volume development. In order to meet the requirements of the market, the company's long-term market research on the advantages of various brands in the world, widely listen to the views of all aspects of the user, to make this high-speed dual-mode board machine YS-4500.
Software introduction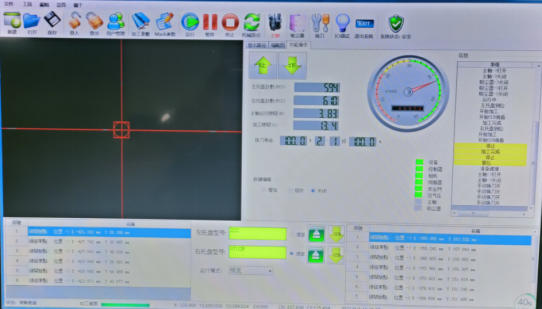 New generation identification system
1: Change the traditional circle, square and other geometric patterns can only be recognized. Can recognize any shape mark point
2: Not only with error correction function, but also accurate data, do not worry about the staff put the wrong board.
3: displacement function, can realize the fixture in the working table arbitrary placement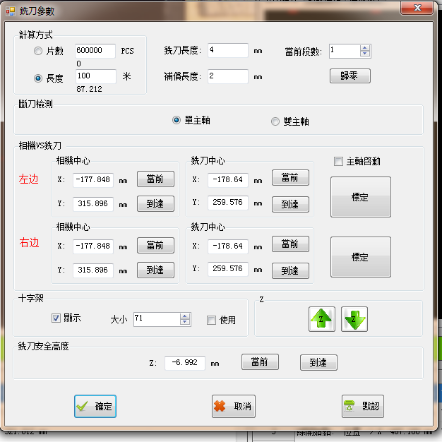 1: Change the traditional segmentation mode
2: Adjust the depth of the lower cutter according to the thickness of PCB, increase the utilization rate of the milling cutter and save the cost
3: Can be defined according to the needs of the product to determine the condition of the milling cutter
Introduction about the construction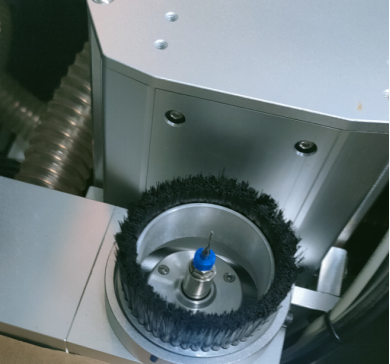 Taiwan 60000 high-speed spindle is adopted.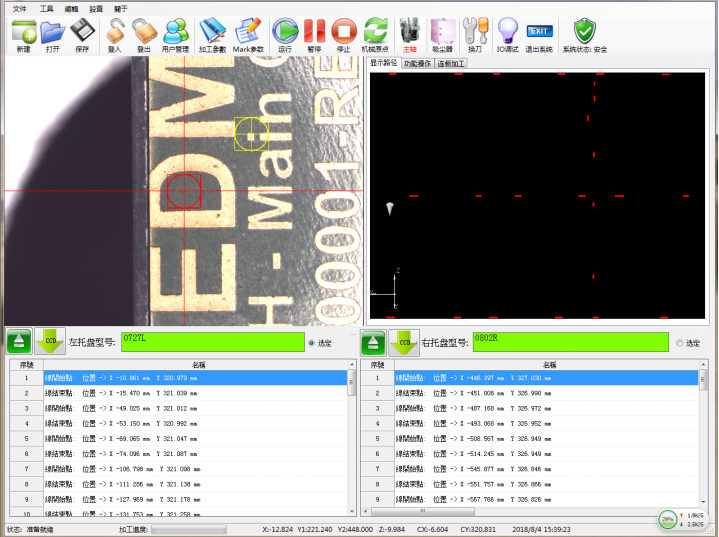 Using WIN7 system operation interface, the configuration of high pixel color CCD amplification 10 times lens, auxiliary program teaching and editing simulation function, precision is more accurate, the image is clearer.
Electric control layout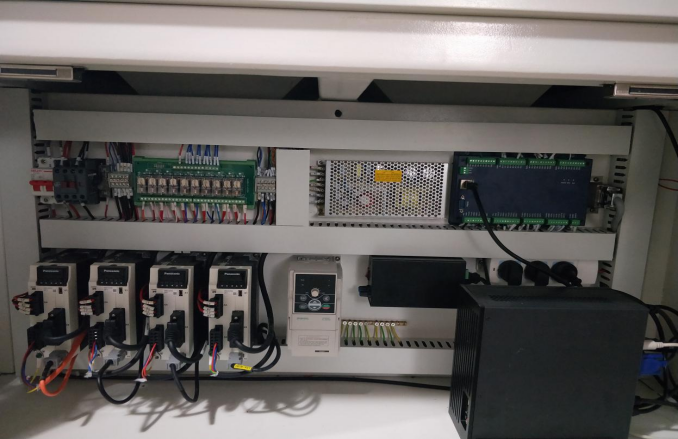 Electronic control - on-line
1: clear, easy maintenance
2: bus mode, simple connection
3: modular design, not high requirements for maintenance personnel
Parameters and main accessories of
X/Y cutting speed: 0~100mm/s
Machine repetition accuracy: ±0.02
Maximum size of the board: 400mm*500mm
X,Y,Z control mode: industrial motion controller + industrial computer
X,Y,Z drive mode: Panasonic servo electric power
Man-machine operation and data storage: industrial computers
Cutting accuracy: ±0.1
Spindle speed: Taiwan spindle Max 60000rpm
Cutting form: straight line, circle, arc, U shape, L shape, etc
Image: Smart Industrial CCD
Operation interface: Chinese/English double interface
Fidicuial Mark: CCD automatic alignment function
Program preview: CCD path simulation function
Host voltage: AC 220V 50/60Hz
Air pressure: 5.5KG/CM²
Host size: 1150 x 1050 x 1580 (L X H X D)mm
Main engine weight: 450kg
Dust collection mode: next dust collection
Dust collector: 2HP
Dust collector power supply: AC 380V 50/60Hz
Size of dust collector: 650 x 400 x 1250 (L X H X D)mm
Dust collector weight: 103kg
The main parts of the plate machine
Lead screw: Taiwan TBI C5 grinding lead screw
Guide rail: Taiwan PMI linear guide rail
Spindle: Taiwan spindle Max 60000rpm
Servo motor: Panasonic A6 servo motor
Industrial control host: industrial computer
Monitor: LCD19"
CCD: GIGE industrial intelligent CCD
Lens: Industrial HD lens
Light source: Industrial dimmer +50mmLED ring light source
Power Supply: Taiwan Mingwei
Relay: Omron relay
Introduction to dust collecting machine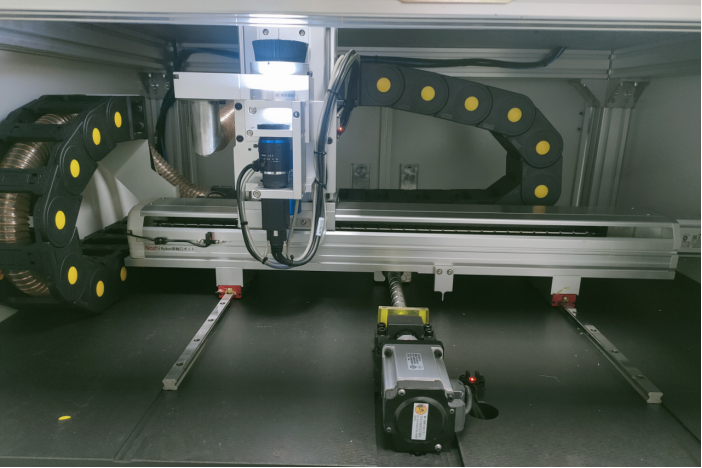 Clean vacuum mechanism
1: Patented design of brush design, excellent vacuum suburb fruit
2: module suction structure, to ensure long-term dust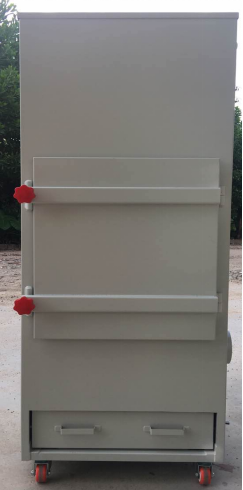 YS-UA02 high efficiency vacuum cleaner is specially equipped with the lower vacuum separator, super dust removal capacity, the lower vacuum mode with the unique design of the separator can effectively deal with the dust produced in the process of dividing the board, can well protect the cleaning of products and workshop environment and staff health.
| | |
| --- | --- |
| Motor specification | 2HP 380V 50Hz 3-phase |
| Output power | 1.5KW |
| Suction air volume | 3 m³/min |
| Static pressure | -2000mm-AQ |
| Inlet diameter | 50mm |
| Outlet diameter | 100mm |
| Noise | <65dB |
| Net weight | 103Kg |
| Dimension | 650*400*1250mm |
Plate splitting machine features:
1: Simple operation, intelligent
2: Good stability
3: simple structure, easy maintenance
4: vacuum suburb fruit good
Summary