U series reflow soldering Machine
1.High heat energy, low energy consumption, high power motor matching wind wheel, theoretical and practical verifification; under the same conditions set, can ensure the small and large components to achieve the minimum heat absorption difffference, and achieve the best thermal balance;
2.The latest thermal insulation technology and the new furnace structure design can effffectively reduce the furnace surface temperature and reduce the heat loss;
3.Imported PLC program controller, stable and reliable performance, high precision of temperature control and curve repetition;
4.Double-sided guide rail with special hardening treatment, strong and durable, repeatable use, cost saving up to 50%;
5.Online maintenance of rosin recycling system, modular design, convenient maintenance, reduce maintenance time;
6.Patented hot air system, hot air convection conduction more effiffifficient, faster heat compensation;
7.Built-in real-time monitoring system of furnace temperature, which can automatically generate furnace temperature curve (option);
8.Intelligent data can be traced and uploaded to MES system.

U series reflow oven main specifications
Model No
YSL-808UA/YSL-808UN
YSL-810UA/YSL-810UN
YSL-812UA/YSL-812UN
Heating System
Heating Zone
8 heating zones,16 heating modules
10 heating zones,20 heating modules
12 heating zones,24 heating modules
Heating Length
2950mm
3670mm
4390mm
Cooling Type
Three cooling zones:forced air cooling/water cooling
Outlet Exhaust Diameter,valume
2-φ145,Exhaust demand 15-20m³/min*2
Conveyor System
Product Width
min50mm-max400mm
Conveying Direction
L→R,R→L
Conveyor belt height
900±20mm
Fixed Rail Side
Conveyor Type
Chain + mesh with synchronous conveying
Cmponent Height
+30mm-25mm/Clearance above 30mm,Clearance below 25mm
Conveying Speed
300mm-2000mm/min
Control System
Power Supply
AC30 5W 380V 50/60HZ
Total Power
57KW
71KW
89KW
Start UP Power
30KW
35KW
40KW
Running Power
7.5KW
9.5KW
11.5KW
Temperature Range
Room temperature 320℃
Control type
PC+PLC Control System
Rail Width Adjusting Mode
Electric+Manual
Temp Control Accuracy
±1℃
PCB Temp Deviation
±1℃
Data Storage
Process Data and status record
Power Outage Protection
Equipped with UPS
Operation Interface
Windows Chinese simplified,English online free switching
General
Dimension(L*W*H)
5580*1450*1620mm
6300*1450*1620mm
7020*1450*1620mm
Weight
2300-2500KG
2700-2900KG
3100-3300KG
Color
Bright wrinkled white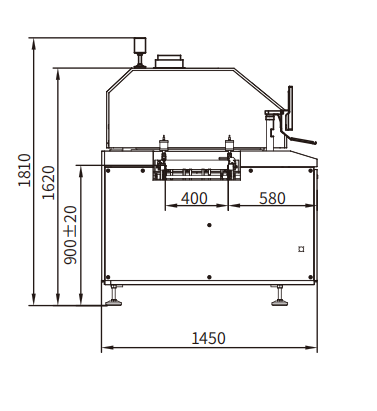 Technical requirements:
1,the customer to install control valve to control the import and export of the exhaust volume up to 145; .
2, each up to 145 entrance hole exhaust volume control in 15-20M³/min;
3, the main power supply: 3 380V diameter AC fifive wire, the main power line diameter of more than 35mm².

Modular structure for easy cleaning and maintenance. The front and rear air return design can effectively prevent the influence of airflow between the temperature zones and ensure accurate temperature control. Long life high performance hot air motor. Inverter control, hot air motor can be adjusted at high speed.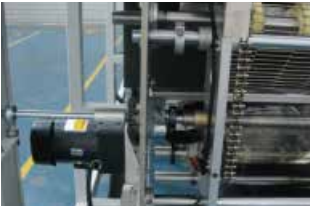 Manual + electric width adjustment structure design, equipped with emergency manual transmission structure to prevent power failure from burning out the PCB in the chamber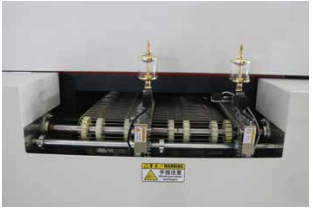 High stability control system with powerful functions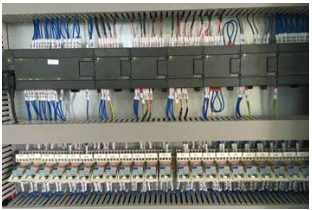 Special width adjustment and transmission structure design ensures stable and reliable PCB transmission, and the chain adopts anti-jamming plate chain.